Paddock 2 Porch Local Cudgen Sweet Corn is in high demand!
Paddock 2 Porch Local Cudgen Sweet Corn is in high demand this summer! Grown & picked fresh daily by long time local Cudgen Farmers Ross, Joe & Scott Julius, our sweet corn is delivered to Paddock To Porch every day to ensure we pass the freshest & the sweetest corn onto our customers. In Cudgen the sweet corn season kicks off around the end of August & finishes up in June. The Julius Family supply Paddock To Porch with around 650 cobs of super sweet corn a week. This tells us it is a popular veggie on your dinner tables!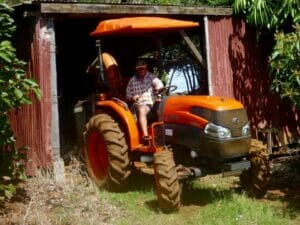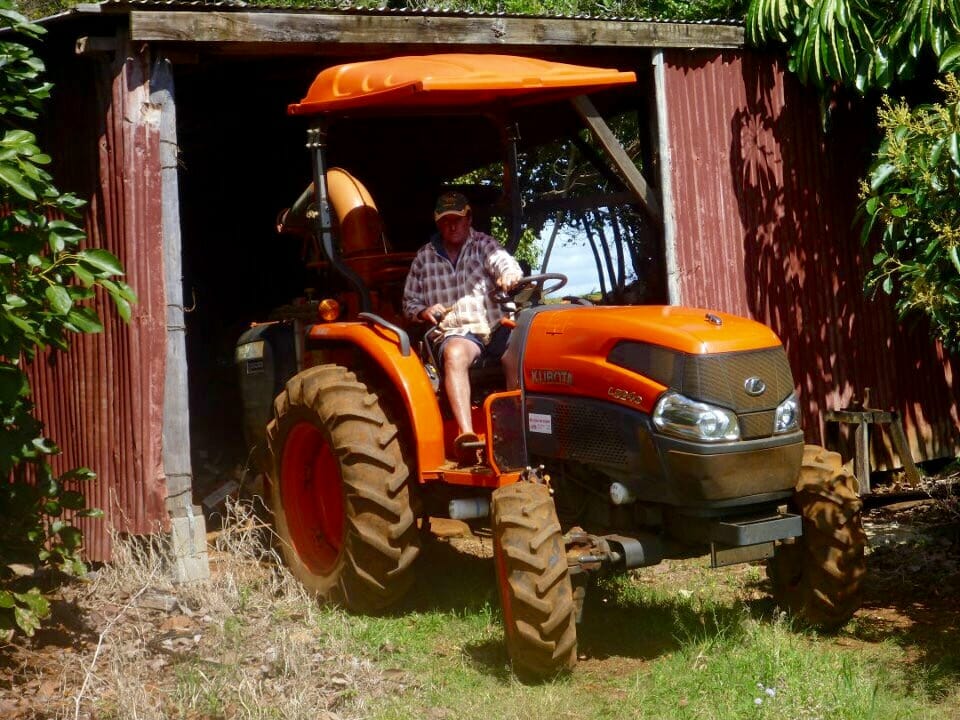 Local Cudgen Farmer Ross Julius on his tractor
The main nutritional property of sweet corn is ferulic acid, which is an antioxidant found in the cell walls and insoluble parts of sweet corn. Sweet corn contains more ferulic acid than any other fruit or vegetable, and with recent research showing that ferulic acid can ward off disease, cancer, diabetes, heart disease and neurodegenerative diseases such as Alzheimer's disease. Sweet corn also contains vitamin A and C, which are antioxidants that help to protect cells against the effects of potentially damaging free radicals. Sweet corn is also packed with B vitamins which are known to be very useful in promoting growth and development. B vitamins also help to control how your food is metabolised and the various chemical reactions within your body. Thiamine and folate are also nutrients found in sweet corn, which are essential for pregnant women – and for everyone!
Sweet corn is one of summer's simplest, purest pleasures. A fresh-picked cob, grilled to perfection and lightly buttered, offers incredible, complex sweetness, an intoxicating texture and plenty of nutrition benefits to boot. A cob of corn has about the same number of calories as an apple and less than one quarter of the sugar. We like to enjoy ours wrapped in foil with a smidge of butter and salt & pepper & then thrown onto a hot BBQ plate alongside the steak, always accompanied by a summer salad. There is no mistaking the aroma of opening that foil package and finding a buttery bright yellow cob of corn. Delish!
I've included a favourite recipe of mine that uses the lovely local Julius Sweet Corn. These fritters can be whipped up quickly and keep well cold in the fridge for a few days. They freeze well & are packed full of protein. Never one to stick to a recipe, I like to add extra protein by increasing the quinoa and eggs to make them stretch a bit further & also make them a more sustainable meal. Have a crack at these fritters and we would love to see your versions.
Don't forget everything you need to whip these healthy fritters up can be found at Paddock 2 Porch website online at www.paddock2porch.com.au to arrange one of our seasonal boxes to be delivered to your door.
Quinoa & Sweet Corn Fritters
Kernels from 3 fresh corn cobs (about 2 cups)
1 cup of cooked quinoa cooled to room temperature
2 tablespoons chopped coriander
2 spring onions
4 Free Range Eggs lightly whisked
1/4 cup flour (I like to use spelt but plain flour will also do the trick)
1/2 teaspoon baking powder
Sea Salt & Ground Black Pepper to taste
Coconut Oil for frying
Combine corn kernels, cooked quinoa, coriander, spring onion, eggs, flour, baking powder, salt & pepper in a large bowl. Mix well to form a chunky batter.
Fry fritters in the coconut oil with approx. 1/4 cup of batter forming one fritter. Cook until golden brown. Serve fritters on a bed of fresh rocket & with a tasty tomato & avocado salsa.
Enjoy my friends…